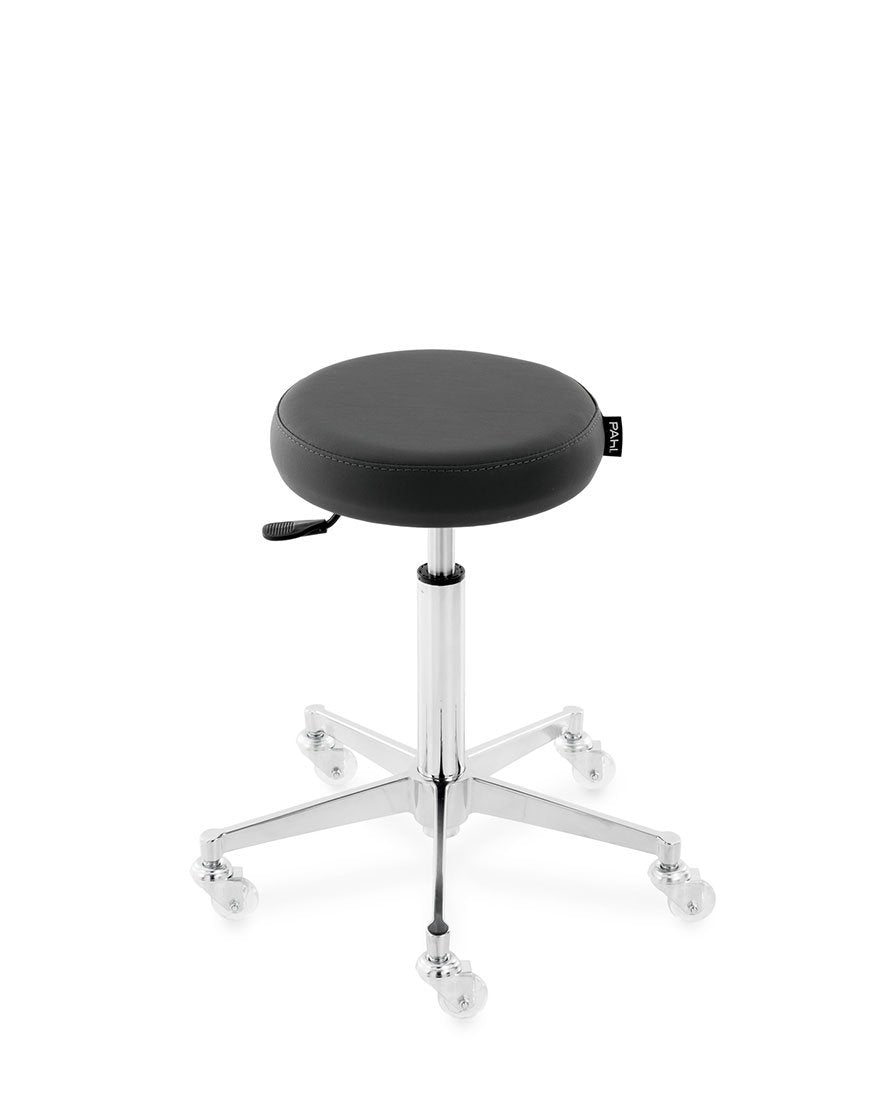 DINO
Dimensions (cm):
width 47 x depth 47 x seat height 68
Technical hairdressing chair in black color with 5 special wheels for reduced tangling of hair.
MAINTENANCE INSTRUCTIONS
Ordinary stains can be removed with a cloth soaked in water or a mild soapy solution. It must not be bleached. Do not use abrasive liquids or sponges to prevent surface damage. It is necessary to protect from direct sunlight and high temperature.